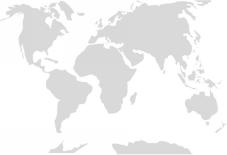 Abba Ministries



Developing
Godly Character
in Children



A Handbook and Resource Guide
Sixth Edition - Newly Revised


Unit Studies designed to be used in whole or in part, in the order of your choice. Covers ninety-five character qualities under nine major headings, taking no doctrinal position.
Each unit includes: Definitions; Key Versus; Hymn; Scripture for Meditation; Sub-Qualities; Recommended Projects to "bring home" the principles in practical ways; Bible Facts; and a Resource Section listing books, videos, albums, and games available from Christian suppliers.
Offers valuable suggestions to help identify areas of need in individual children, for setting goals for each child, and for charting progress.
A reproducible Lesson Plan Form simplifies planning.
Soft-cover, 8 1/2 " x 11", washable cover. 130 Pages



Cathy Duffy, author of The Christian Home Educator's Curriculum Manual says of this handbook, "Character qualities are used as the foundation for more narrowly focused units of study.

The material is an interesting combination of both old and new learning methods. Ideas for teaching children of all ages are included, making this an ideal tool for home educators."


Many ideas presented in this curriculum are so broad they can easily be used with all ages. The more narrowly focused ideas will suit selected age groups. The result is a curriculum that can easily be used to include the entire family.

This also makes an excellent Sunday school or children's church curriculum for creative teachers.





"You make it very easy for a family to find the material that needs to be worked on NOW in order to develop that Godly character Quality." Lois







"God used your heart-felt realizations as a

pastor's wife/confidante

to help others and reach out to their situations." Gina Vanedes







I found this book to be a wealth of resource material. It provides the parent with various Godly character qualities that we all want to teach our children and shows you where to find resources: scriptures and songs to reinforce that Godly quality. Each unit is organized for you and you can choose how to implement it in your family. Each unit includes a key verse along with working definitions for the quality you are studying. There is scripture suggested to memorize or meditate and songs and projects to do. I was encouraged by the discipline suggestions found at the beginning of the book. This is a great resource for the homeschool family or anyone teaching children at church.


M. McNett, Valyermo, CA


Three-Year Handbook retails for $23.95

From Hands to Help, $20.00 + postage
In CA, add sales tax

Take a look at: Ten Steps of Correction, an excerpt from
Developing Godly Character in Children

To order

We'll ship anywhere - email us for international postage rates


Return to Books