God is alive and well, @ work in all kinds of situations. Here are just a few examples.
Next Generation of Missionaries
- Over 16,000 mostly university students gather at urbana
God is using two Filipinos
to reach many in Japan through Gospel choirs, thanks to the movie Sister Act
Call2All - Hong Kong 09
- Will history mark this as the launch of the Chinese missionary movement?
Bibles for China
- now one every second
China revival
- In contrast to the so called 'healing revivals' we sometimes hear about in the West, the Church in China is experiencing genuine revival. Watch this made-in-China video report and be blessed with what God is doing there.
Drowned British Man
Comes Back to Life
Oklahoma Man Comes Back 2 Life
- from NBC News
Healing Inspires Village
- Gospel for Asia report
Christian
TV in Iran
is exceeding expectations
Samoa for Missions - 3 reports:
Teen Challenge in Minneapolis
give thanks to God for His intervention. Read just a few of the many accounts, and see a few quality pictures of the greatest catastrophe in Minnesota's history.
The Tumor is Gone - this couple is convinced, God took it away
You Sent What? - Another take on why
Beggers Can't Be Choo-Z
CalCast - Create International Podcast - url:
http://createit.podomatic.com
- Here is a podcast about how God is using Media and the Arts to reach unreached people groups! Check it out! email:
calseeum@gmail.com
UCBONES ICANARMY Ezekiel 37:11-14 -

24/7 Prayer video
Trekking in Nepal
- mp3 audio report
Afghanistan
- audio report

Praying for the
Muslim World 1 - audio report
Praying for the
Muslim World 2 - audio report
Egypt
- audio report
Using Evangelistic Art to Reach Tibetans
- God Network News (GNN)
India & China
- audio report
God at Work in
Japan, Brazil, Hawaii
... - special report by Daniel Kikawa
Muslims turning to Christ
- "Thousands of Bangladeshi, Pakistani, North African, Kashmiri, Indian, Central and South Asian Muslims turn to Christ. Around 50,000 youngsters ex-communicated from Islam in Malaysia because of their Christian faith. Some 35,000 Turks converted to Christianity last year. A vast number of Mullahs and Imams accepted Christ. Two million ethnic Muslims converted to Christianity in Russia. 200,000 UK Muslims and 10,000 French Muslims also converted to Christianity," he said.
Palestianian Media Combats Violence
- Bethleham
Light and Life Ministries -
End of Year Ministry Report
India Report
- small sample of what is doing through local believers
Christian Radio Ministry in Bngladesh
- recent listener responses
Jesus in Shangri-La, Nepal
- healings, miracles, lives transformed...Meanwhile 400 pastors and church leaders in Kathmandu attended the seminar on "The secret of church growth" on Nov. 17 - Assist News Service
Teen Challenge & Victory Outreach
- continue to reach people from gangs and the drug culture around the world
Growing Faith in Cambodia
- One Christian shares about God answering his prayer
Victory in Nepal
- A common way that Nepali Christians overcome these odds and share Jesus effectively with their Hindu and Buddhist neighbors is by praying for them to be healed when they are sick. Miracles are commonplace, and when someone gets healed it often turns the situation around and brings the whole family or village to Christ.
Scripture is Making Progress
- now available in over 2,400 languages
That's My King
- Dr. S. M. Lockeridge
Chinese Underground Church
- Prayer, Miracles, Mission
YWAM Cook Islands
/ Cook Island Christian Church
Spider's Web
- WWII true storey
Over 1700 Receive Christ in Sri Lanka Outreach - Don Hall
Prayer Week
- Small start, now World Wide
Prayer Station Auckland
- July Update
Just One Decision
- Can Impact the World
New Zealand Prayer Station - New Life in Singapore
New Company Producing Christian-themed Computer Games
Bibles in Iraq
- Scriptures play key role in revival among soldiers
Declared untreatable
, this hippie found another cure
Prayer is Alive on Campus 24/7
- Across the USA and many other countries
Computerized Christians?
What will the church look like in ten or 15 years?
Pishcura Raised from the Dead
Fiji Rugby World Champions
- 10 Give their Lives to Christ
God Gives Warning
- to these Malaysian sisters before the tsunami disaster. Read their first hand report.
Frontline Tsunami Miracles
- one of the first Americans on the scene in Aceh reports of his work in the medical units
Good News Across the World
- December 04 - God at work in Thailand, Bangladesh, USA, Laos, Philippines, Internet...
Minority Report
- Christian rock group in Kazakhstan - God is using them to work in people's lives
Egypt Village Outreach
- Fire, water and stones can't stop the Gospel, many finding God
Buddhist Meets Jesus
- in Coma in a Munich, Germany hospital - God works in unusual ways
Israel Opening to the Gospel
- God uses group to reach Israely soldiers
Teenager Responds To Prayer
- Barely alive after a traffic accident, so an L.A. cop starts a prayer chain... God comes thru
Jesus Seen in Romania and India
- incarnated in the life and actions... God is still revealing Himself through believers
Little Things Save Life
- True stories of how little things kept people from being in the twin towers on 9-11. Was God at work?
Faith Love Joy in the Bush
- Mozambique report by Rolland and Heidi Baker - God is using this couple to reach many people
Prayer Station
update - God is at work on the streets of Auckland - and over 200 cities around the world...
Light & Life in the Polish Church
The Passion in the Middle East
Impact World Tour
- New Zealand report

One Night on the Impact World Tour in New Zealand
- God is using this ministry to impact many lives
To Meet Such A Man
- God reveals Himself in some very unexpected ways, to those who "have ears to hear"
PhoneFluke? or God at Work
!
- God, a pastor, a phone call and suicide prevention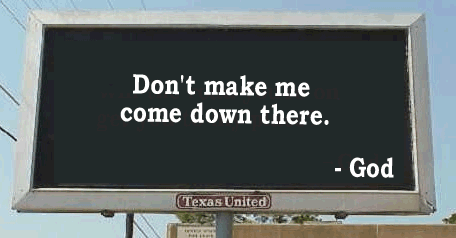 China
- 800 in jail transformed. Great story of God using one life to reach others
2nd Russion Revolution is Happening
Project AIDS - Chennai India
Across Ministries Pics
Good News ACROSS the World
Sanjar
- Mark Blair, sharing the Good News in Kazakhstan

God Speaking
- God is always around us, in the little and simple things that we often take for granted.

Seeing God Mov
e
in the House of Satan

Where was God 9/11?
---
More good articles at:
Across Pacific Magazine
Do you have a true story that would encourage others in their faith?
Yours might go here. Please keep it brief.
Just provide the basic info about God at Work: